Which container is better?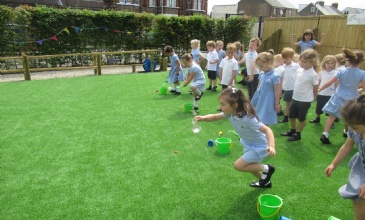 Which team is going to win.
In this hot weather, Team Spurrier thought it would be perfect to learn all about capacity to help us cool down. We learnt all about differnt containers and which ones would hold more or less liquid. We then had a water race and had the choice of a wide range of pipets, buckets, cups and much more to choose from. This was so much fun and a great way to learn about water.