Home Learning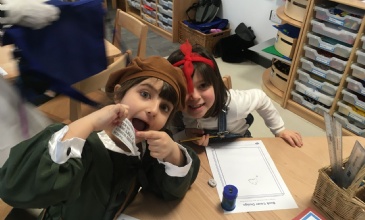 Hi Team R-B!
Can you believe it's half term again?!
I feel so lucky to have a class of such amazing children that I miss so much. I'm so proud of each and every one of you and how well you've all done with home learning and just general 'life'. And to also have a group of parents who have just 'bossed' home learning and helped your children produce some amazing work! I hope you have an amazing half term because you all deserve it!
Your next blog post won't be until Monday 1st June, however please keep up your posts on Padlet, it's a great way for us to keep in touch!
PE: I went swimming in the sea at Whitstable yesterday, what outdoor activity are you going to do today?
Maths: Can you have a go at the money board game below? It's quite tricky!
English: Today, can you make and write a card to your grown ups to say a massive thank you for being amazing home school teachers?! Maybe you could explain your favourite moments of the past 9 weeks and what you have enjoyed the most...
Spelling: Here are your words for your spelling test:
1) squat
2) wallet
3) quantity
4) squash
5) wand
6) was
7) want
8) wash
9) wasp
10) what
Topic: So it turns out I forgot to attach the topic quiz yesterday ... whoops! Have a go today!
Helping at Home: Think about what you can do today to make someone smile ... Post your ideas on Padlet.
Love to Learn: Our new topic is all about fashion and materials. Therefore your Love to Learn project this half term is to create a hat. It can be made out of any material but it must have been created by you! Upload your photos to Padlet.
Happy Friday!
Love Miss R-B, Mrs Fetherston, Mr Brown and Charlie Fudge xxx