29/06/2020: Home Learning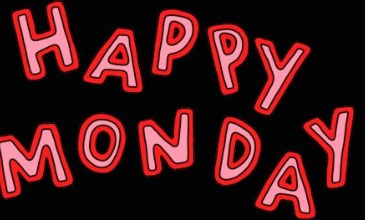 Learning for today:
PE: Have a go at one of the Viking Isolation Games challenges!
M: Start with a speedy recap of your 4x and 5x on Rockstars, Hit the Button, chanting etc. You might like to play Bingo!
We're continuing to use Oak Academy this week for their videos as we think about describing positions on a 2D grid: https://classroom.thenational.academy/lessons/to-describe-positions-on-a-2-d-grid-as-coordinates
Remember: Along the corridor and up the stairs. X is along, Y is up, and it is always (X, Y) with the brackets around values when describing the coordinates for the position.
I have attached a sheet to work through to practise describing position if you want an alternative to the Oak sheet.
E: Listen to the next chapters of Varjak Paw if you haven't caught up already. I have added!
STORY WRITING WEEK: This week, we are going to start writing our own stories inspired by Varjak Paw! Taking on the main storyline of our core text, namely a young animal hero venturing out into the unknown Outside in search of something he has never seen before in order to save his family, the story is certainly a QUEST story and we have written our own quest stories before! So, hopefully, this is both familiar and exciting too!
Today, we are going to map out our main character. Other than the character being an animal, everything else about your 'hero' is up to you! Think about their name, age, breed, appearance, personality, history, likes and dislikes, what they sound like etc. It might also be worth starting to think about where you want your hero to live at the start of the story, where /she/it is travelling to and what is being searched for. This will set you up for tomorrow when you will plan out your story's journey!
Have fun. Enjoy your character building! Maybe you could make a character poster, or a character Top Trump card?
RWInc: We have a new book for the week! Please find the relevant spellings and story text attached below for A Box Full of Light with today's learning task.
Topic: Let's continue with our learning about chocolate!
Rapid recap: 3 countries that grow cacao beans.
Quick question – 3 things you can tell me about the Aztecs!
Today, we are thinking about the SCIENCE of chocolate and about what goes into a chocolate bar! Take a look at the Power Point before choosing from one of the 3 optional tasks.
Extra activities:
R: Access the class reader Powerpoint if you haven't already and listen along and/or read a chapter of a book of your choice. I have added chapters for you recently.
Spelling: Practise this week's new spelling in time to test yourself this Friday: T6W4!
Have a great Monday. Happy learning! Don't forget to send me emails/pictures!
Miss Amin x