RAPS Animations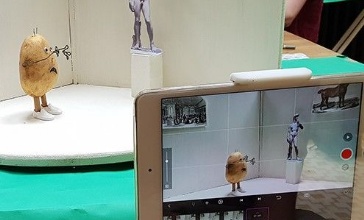 Check out some animations that have been created!
These are 20 to 60 second animations that pupils at RAPS have made whilst at home. We'll share all your submissions on this blog post!
If you have made an animation and want it posted here then send the videos to jarvis.deveson@vikingacademytrust.com
To find out more about making your own animation CLICK HERE
(Password to watch the videos is the same as all the Class Padlet Boards)
Animation By - Thomas, Year 1
"Thomas made the sets and characters and directed and filmed his 1st ever stop motion animation movie for the lockdown animation art project. He based it on 'Captain Underpants' his favourite TV show as it has made him laugh during lockdown!"
Animation By - Team Aitken
The Battle Of San Romano
A preview of Team Aitken's animation made in response to this years 'Take One Picture Project'
Well done Team Aitken! I love the battle scene, especially the sound effects, Miss Vost.