Our special visitor!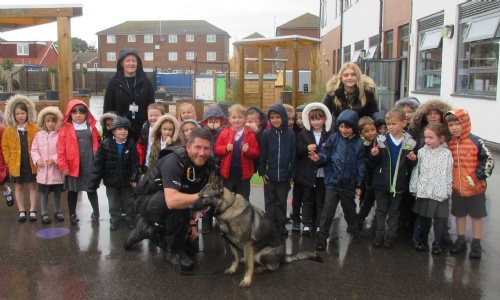 Last week we had a visit from PC Barnes and PD Ciara as we have been learning about communities and the people who help us in the community. PC Barnes talked about the different things he does to help our community. It was really interesting to see the different tools and equipment PC Barnes needs to help him do his job.
Earlier on this term we learnt about our 5 senses, it was great to see how animals, like Ciara can use their senses to help people in our community! Ciara used her nose to sniff out some property, and she even found Mrs Barnes hiding in her car. It was so much fun meeting PC Barnes and PD Ciara!