Fundraising Champions!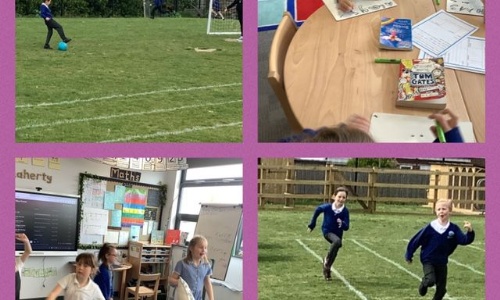 During our Personal Development Week, Team O began by learning about the UN 'Rights of a Child'. We discussed human rights and our rights as children. We were sad to learn that not all children enjoy the same rights as us, so we decided to do something to help change this. After researching different charities we voted to try and do some fundraising to help raise much needed funds for children just like us.
Adults, you might recall digging deep to sponsor your child to complete a challenge in or out of school. We are pleased to announce that we raised over £500 across the whole of year 3! We still have a few more forms that some children have asked to bring in, so will wait until next week to give you the final figures!
Well done to the children for their challenges and to the adults for their generosity!