PSHE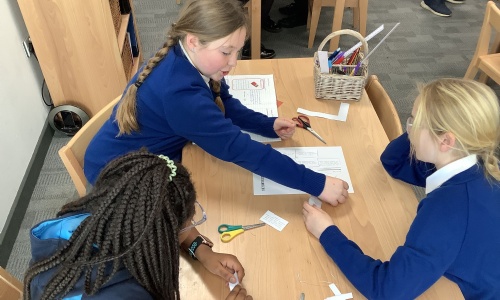 As is often the case, our first week of term had a focus on PSHE, Personal Development and RE...
In PSHE, we explored the key differences between banter and bullying - knowing what is acceptable to joke about and what isn't. We also spoke about what to do if other people cross the line and how to deal with it appropriately, without exacerbating the situation further.
In addition, we addressed worries - recognising the physical and internal signs of worries, as well as strategies that had help to resolve these feelings.