SATS Next Week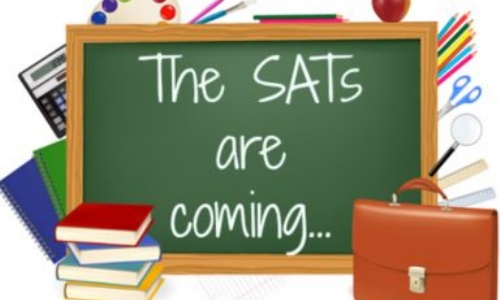 As most of you are now hopefully aware, next week contains the national tests that every primary school in the country must undertake. Some of you were able to attend the parents meeting yesterday regarding this, though due to other commitments, many of you could not. Please find attached the PowerPoint from the meeting and some further information...
Firstly, a brief overview of the timetable (though this is in the PowerPoint):
Monday - PAG paper and Spelling
Tuesday - Reading paper
Wednesday - Maths - Arithmetic and first reasoning
Thursday - Maths - second reasoning
For every day that we have testing, there is a breakfast being provided by the school. Please could children be in school (through the main entrance) between 7:45 and 8. We will also be providing one packet of polos per child for the week, to provide a little sugar hit before the test.
On Friday, as a well done for completing the testing, we are heading to Broadstairs to watch 'The Greatest Showman' (as voted for by the children) and have a picnic. Please send in a packed lunch for your child - or let the school office know you would like a school packed lunch.
Finally, although the tests are important for the school and the data is shared with the secondary schools, please reassure your child that all we want is that they try their best. They should not worry or fret about it. The last thing we want is for them to become anxious or nervous. Try to have a relaxing and enjoyable weekend!