Celebration Assembly!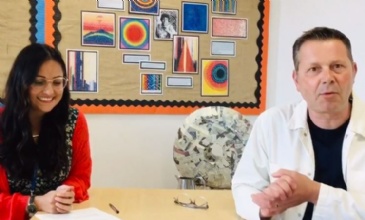 Congratulation to Eva, this week's Team Smart Star of the Week. She created her own fantastic page for The Jolly Postman and also did some amazing topic learning about local celebreties in Thanet. Well done Eva!
Team Purple Star of the Week is Elouise for coming back into school with a big smile and throwing herself back into learning. We are delighted to see her back in school! Keep it up!
And Team Purple Maths Star is Izabella Woodward for smashing division this week and mastering new skills such as using repeated subtraction and identifying the link between multiplication and division.
Watch the video here: