Daily Challenges: Wednesday 6th May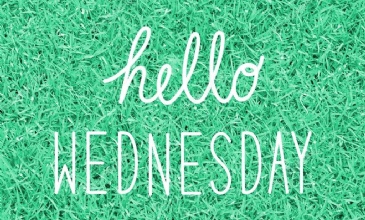 Good Morning Team Spurrier!
We are well into week 7 of home learning and just when I think I couldn't be prouder, you post things on the Padlet that blow me away. Well done to each and every one of you. I cannot wait until we can all be reunited.
Here are today's challenges:
RWI:
Miss Spurrier's group- sh
Words for spelling: shadow, bush, dish.
Sentence: I can see my shadow.
Miss Taft's group- y- yak.
Words for blending: yum, yam, yet,
Spelling: yum, yam, yet
Sentence: It is yum.
Mrs Barnes' group- er- A better letter
Words for spelling: better, letter, shelter.
Sentence: I post letters for my family.
Miss Merry's group- a-e make a cake (special friends who have been split up for talking and someone else has been put in the middle e.g. cake- a-e is the sound with the loop over to show who was talking and k is the letter that's been put in the middle).
Words for spelling: cake, make, shake
Sentence: We can make a cake.
Please record in yellow book. -Two lines of handwriting of the sound with finger spaces, three spellings with the sound in and record the sentence with a capital letter and full stop. I have attached a photo of how you may want to lay the home learning out in your yellow book.
RWI LIVE lessons with Rosie on YouTube:
Set 1
speed sounds- 9:30am
word time (green words)- 9:45am
Spellings- 10am
Set 2
Speed sounds and word time- 10am
Spellings- 10:15am
Set 3
Speed sounds and word time- 10:30am
Spelling- 10:45am
Story time with Nick (Mon, Wed, Fri)- 2pm
https://www.ruthmiskin.com/en/find-out-more/help-during-school-closure/
https://www.youtube.com/channel/UCo7fbLgY2oA_cFCIg9GdxtQ
https://home.oxfordowl.co.uk/reading/reading-schemes-oxford-levels/read-write-inc-phonics-guide/
https://www.ruthmiskin.com/en/find-out-more/parents/
Please see the 'learning at home file' for the handwriting patters, sounds and phrases, red words and alien words.
I have recorded myself going through the RWI set 1, 2 and 3 sounds. I am trying to rival Rosie on YouTube. There is no password. Enjoy and let me know what you think :)
https://vimeo.com/414752875 RWI Set 1 sounds
https://vimeo.com/414764363 RWI Set 2 sounds
https://vimeo.com/414761386 RWI Set 3 sounds
Maths:
Counting/Starter: Counting to 100.
https://www.youtube.com/watch?v=0TgLtF3PMOc&t=17s
Challenge: Money ppt. Talk about when we need to use money. Shopping, cinema, bowling, holidays etc.
Extension: Do you have any coins in your house? Can you make some coin rubbings to explore the differences between coins.
Links: https://www.youtube.com/watch?v=E6JAoHcAfwg (introducing coins)
https://www.youtube.com/watch?v=XfL4qF1_AkY
Topic:
Theme: Growth
Main: Animals and their babies. Do they have the same name? Can you name the animal and their baby names at all? Have a chat with your grown up about the animals and their baby names that you know. E.g. Dog and puppy. Cat and Kitten. Look at the powerpoint attached and match the animal to the baby.
Extension: Can you match the animals to
Links: Animal matching cards below.
Animals and their young powerpoint below.
Animals and their babies pairing game below.
https://www.youtube.com/watch?v=k5UiG8ANqa4
Thrive Activities:
Mrs Hughes has sent through some more Thrive activities from the Thanet Inclusion Support Service.
This one focuses on: Parents teaching children the significance of rules and regulations and support them to develop their negotiation skills. Children enjoy sharing their options and using their skills. These activities support social and emotional development through the arts, play and creativity.
See attachment below.
+++++++++++++++++++++++++++++++++++++
Don't forget to use the class Padlet and post some funny things to your friends. Please remember to put your name in the comments and on your post as they all show up as 'anonymous'. It is very secure as I have to approve all posts and comments that come through. PADLET NOW HAS A PASSWORD: rapshome You can post as many times as you like! Remember to comment on other people's amazing work too.
Please send any photos/videos and questions to: sophie.spurrier@ramsgateartsprimaryschool.co.uk
Have a lovely day Team Spurrier! We miss you lots :)