Friday's topic - 10/7/20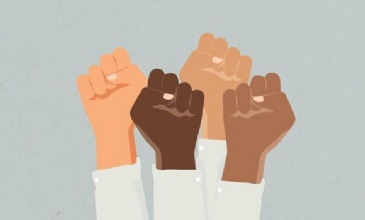 A reminder today of just why the Black Lives Matter movement is so important...
I am a huge sports fan. My family will often moan at me for watching too much sport - especially now the football season is back and there are so many games on TV! This week has seen the return of international cricket too, as England host a touring team from the West Indies (the name for the team from the Caribbean islands). During one of the breaks in play, there was an insightful interview with two black former cricketers about the issue of racism and the Black Lives Matter campaign, which again stressed the importance of education in helping to improve society and challenge racist behaviours and attitudes. Only through educating the young people and future generations cn we really implement change!
I also watched a clip that was posted on the BBC website where three British families talk about some of the issues raised from the Black Lives Matter protest.
Here are the two links.
https://www.youtube.com/watch?v=MaJfif0Dq8Q
https://www.bbc.co.uk/news/av/uk-england-53113271/black-lives-matter-parents-and-children-talk-about-racism
Watch the video clips and then try to answer this question (you can write it down or just discuss with a family member):
Why is education important for tackling racism?