Home Learning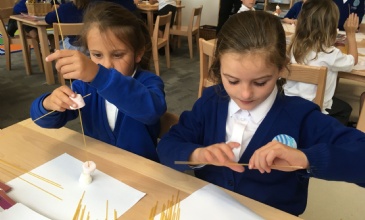 Video: https://vimeo.com/411368477
Password: TeamRB
Hi Team Rees-Boughton!

Hope you have all had a brilliant weekend? What did you all get up to? I made burgers and had a BBQ, they were pretty tasty! Don't forget to post pictures of what you have been up to on Padlet!
PE: Type in YouTube Cosmic Kids Yoga and pick your favourite. We did the Harry Potter one on Thursday when I was at school and loved it!
Spelling: We have a new set of spellings this week. The rule for our spelling words this week is: 'double the consonant before adding ing'.
Can you dot and dash the words below?
English: Can you write a diary entry from the perspective of Herb who has fallen into the book?
Remember: I am looking for:
- Your BEST handwriting
- A sentence with commas for lists
- Capital letters and full stops
- Apostrophes for omission e.g. didn't, can't
- Apostrophes for possession e.g. Alice's coat
- A question
- An exclamation sentence
- and, but, so, because
Maths: Today we are going to start thinking about fractions. Follow the PowerPoint then complete the worksheets. Can you find the fractions of the shapes below?
Topic: On Friday you all drew some amazing work inspired by Minnie Evans. Can you upload your drawings to Padlet? Another artist, who is very famous, who was born after Minnie Evans is a man called Henri Matisse. Can you place his birth year onto the timeline. Henri was a French man– can you identify France on the map? Matisse created a range of art styles during his time as an artist and some of his paintings are extremely famous around the world– one of his paintings was auctioned for 33.6 million dollars! He also created sculptures and did screen printing too.
Your Task: Can you create your own art work inspired by the picture below? You could draw, use paint or even collage?
Helping at Home: Can you help at home today by making lunch?
Happy Monday!
Love Miss R-B, Mrs Fetherston, Mr Brown and Charlie Fudge xx