Music Home Learning!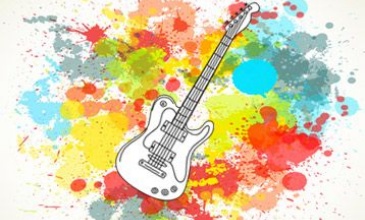 Message from Miss Dannell ...
Hi everyone,
This week you are going to learn about melody and pitch!
Melody is the tune of a song. Pitch is how high or low the notes are. Watch the first video on the website then scroll down and complete the activity about pitch.https://www.bbc.co.uk/bitesize/articles/zkx3bdm
In the video, you met Bob Marley who was a famous reggae performer. He wrote a famous song with the lyrics,'Don't worry about a thing, 'cos everything little thing is going to be alright'. This is a great song to listen to and think about the lyrics during this tricky time! If you want to listen to the song, you can click the link:https://www.youtube.com/watch?v=LanCLS_hIo4
What I would like you do to is come up with your very own line for a new song that has a positive message just like Bob Marley! You also need to come up with a melody (tune) for your line. Remember what the video said: don't stay on the same note, make sure the pitches don't jump around too much and make it easy to sing! It only needs to be one line.
I would love for you to record yourself singing your line! You can send it to your teacher or upload it to Padlet! Good luck!
Miss Dannell