Martyn Harvey Competition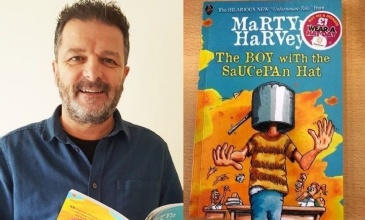 Don't forget the deadline is NEXT FRIDAY!
Welcome back all of you from a truly beautiful half term, we experienced the perfect weather for a bug hunt! I have been inundated with your poems so far, but remember, the deadline isn't until next Friday (12th June), so please keep them coming!
If you have already submitted an entry... get back outside and write me another about a different creature you can find.
If you haven't done one yet ... what are you waiting for? I have some fantastic and very special prizes, and not just for the winners!
Martyn and I are loving reading each and every one. So, go back to the videos on your blogs from the 12th May and remind yourself about how to create one of these poems (remember to like the video which is your favourite) and its' illustration and then get writing!
I look forward to receiving many, many more of your wonderful poems.
Best wishes,
Miss Rees-Boughton 😊
Send your entries to: alice.rees-boughton@ramsgateartsprimaryschool.co.uk