Home Learning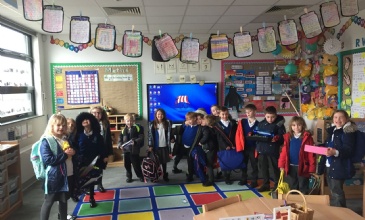 Hi Team R-B,
Maths: Today you are going to write the instructions for your game. Remember to include:
The title
Introduction to the game
Aim of the game
You will need
Guide to playing the game
How to win the game
English: Today you are going to write a review of the poem you have chosen. Use the sheet below to help you.
Spelling: This week we are going to look at the 's' sound spelt with a 'c'. Can you play 4 in a row with the words below?
The Talent Show: This time of year would have been the talent show. This year I would like to do it via videos on Padlet. Today I would like you to think about what special talent you have and what you're going to do when you film it tomorrow … think of it like a rehearsal day!
Life Skills: With the help of an adult, can you learn how to fold your clothes and put them away?
Happy Thursday!
Love Miss R-B, Mrs Fetherston, Mr Brown and Charlie Fudge xx