Home Learning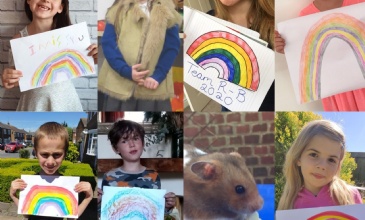 Hi Team R-B!
Hope you enjoyed writing your letter for Miss Amin, don't forget to pop it in the post. I bet she can't wait to read them.
Today we are going to continue to think about transition into Year 3 today…
Today I have found a transition booklet online for you to complete. This is a really good opportunity to show Miss Amin what you can do, what you have learnt in Year 2 and what you will need to concentrate on in Year 3. Good luck!
Happy Wednesday!
Love Miss R-B, Mr Brown, Mrs Fetherston and Charlie Fudge xxx