IPC: EXIT POINT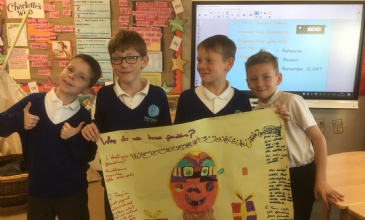 Freckles, hair and two baked beans
Team Amin completed their group projects today for our EXIT POINT for How Humans Work. The children split into three groups and researched around one of our questions originally generated in our Entry point but not yet answered. These were:
1. What are freckles and why do we have them?
2. Why do we have hair?
3. How does the kidney function exactly?
They then created their own means of presenting their research to the rest of their class! Well done to everyone for using your time so effectively to come up with a brilliant poster, play and presentation. I was very impressed by how detailed your research was! Congratulations, Team Amin!