Maths: Problem Solving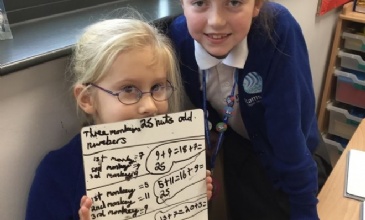 Applying our knowledge to tricky worded problems...
Today, Team Amin had the opportunity to apply their knowledge and understanding of key maths concepts to tricky worded problems. They worked collaboratively using resources and each other to find solutions to various problems and, in particular, started to practise using the RUCSAC method.
Some of their problems required the use of:
Number and place value
Multiplication
Logic
What a super way to end our week! Well done, Team Amin!