15/05/2020: Home Learning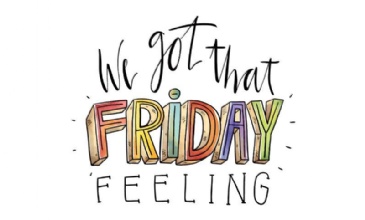 Proud to be a part of Team Amin
I think I might speak for many of us when I say that this week has been another uncertain, somewhat emotional week that, at times, has flown past and, at other times, has simply stopped. I have heard and spoken to children and parents every day, sharing in their highs and their lows from the home learning process as it currently stands so many weeks in. I am under no doubt that you are all doing the best you can and supporting each other incredibly well. Thank you, Team Amin, for all that you are doing to keep the children in touch with the learning process and their friends, happy, safe and smiling! RAPS, Mrs Fox, Mrs Ivan and I continue to miss you all very much. Have a fabulously HAPPY FRIDAY! Don't forget to send me emails/pictures of yourself doing learning/upload to Padlet! Miss Amin xxx
PS: Padlet is currently playing up for me and not loading on my computer! Clearly, Team Amin are very active and like to post. I am going to have a play around to see if I can get things to start loading so I can approve them. In the meantime, please keep sending emails with photos!
Learning for today:
SPELLING TEST: You're testing yourself on the words from last week!. When you are done, check out the words for next week (T5W5 in spelling section) and have a little practice.
M: Start with a speedy recap of your number bonds to 20. You can do this with Hit the Button or you could practise chanting like we do in school?
Today, we are going to have a go at the Friday Maths Challenge in collaboration with BBC Bitesize and White Rose: https://whiterosemaths.com/homelearning/year-4/ (Qs and As also attached below: This is a family challenge and you can even download a certificate from the site once completed). I have never done this before so I am excited to try it myself! I wouldn't mind hearing how you find the challenge questions too! The most suitable questions for us are 1, 2, 3, 4 and 5, though I see no reason why some of you might not like to challenge yourselves to the later questions!
E: Catch up with the story so far: I have added to it and finished the whole story. No English task today as I am giving you a Topic writing task too, though you can certainly do a Journal entry if you want to!
RWInc: Take a look at today's learning task for Save the Whale! Spelling and text, as always, attached below. Don't forget to send emails/ pictures of your learning!
TOPIC: We have done so much fun and interesting learning about rainforests this term. So today, we are going to go off track again, have a bit of fun and hopefully not make too much mess at home! We are going to have a go at making our own paper! What you need: scrap paper torn into tiny pieces, a bucket, an old towel/tissue/something to soak up water, rolling pin, a blender (if you have one, not always needed but certainly has a better outcome). You'll notice that some of the links below include a window screen of some kind – these are certainly effective but not completely necessary. Parchment paper (see final link) does the job too! When we do this activity in school, we don't use screens! I would look at all of the guides and then pick which method is best for you.
https://tinkerlab.com/how-to-make-paper/
https://www.happinessishomemade.net/papermaking-with-preschoolers-tutorial/
https://www.paperslurry.com/2014/05/19/how-to-make-handmade-paper-from-recycled-materials/
http://www.pennilessparenting.com/2012/05/making-homemade-paper-from-trash-no.html
You can make your paper prettier by putting some flower petals or glitter into the paper pulp just before you roll it out.
Done all of the steps and waiting for the paper to dry? Write a set of instructions detailing how you have tried to make paper step by step. Don't forget to number instructions and use openers followed by a comma (First, Next, After this etc.)
ENJOY!
Extra activities:
R: Access Powerpoint and listen along to The Diamond Brothers and/or read a chapter of a book of your choice.
Journal entry: Add another entry into your lockdown journal. How are you feeling today? What have you been up to?
Help out at home: Find your adult and see how you can help make their day a little better? Can you fold some clothes? Unload the dishwasher?