12/06/2020: Home Learning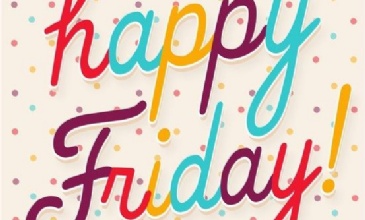 Good morning, Team Amin! It's Friday! HAPPY FRIDAY!
Learning for today:
SPELLING TEST: (You're testing yourself on the words from last week!) When you are done, check out the words for next week (T6W2 in spelling section) and have a little practising session.
M: Start with a speedy recap of your 4x and 8x. You can do this with a dice game if you have dice, bingo, Hit the Button etc.?
Weekly skills this morning! Work your way through the questions showing your working out for it if necessary.
E: The Way of the Ninja Cat.
Today, you are going to create your own WAY OF THE NINJA CAT information sheet detailing the special moves involved! Refer back to your plan/brainstorm for your ninja cat techniques.
When you work on your checklist/info sheet, possible subheadings could include:
Name of technique
Best used when….
Body movement
Special words that need to be said
Equipment needed
Breed of cat best known for using this technique
Finished with the writing to explain important information? Illustrate your piece! Include a bold heading!
RWInc: Please find the relevant spellings and story text attached below for Jade's Party with today's learning task.
Topic: Journal entry day BUT with a twist. I want you to use today's journal entry to reflect on all of the best bits of Team Amin and Year 4 this year. What have you enjoyed? Specific learning? Trips? Class activities? New friends? Think back on what we did do in our first terms of Year 4. This activity is designed to get you thinking in time for the coming weeks when we will do some transition activities.
Here are my top 3 favourite parts of Team Amin 2019:
1) Our trip to Quex Park
2) Reading to Team Amin in the reading corner
3) All of the Science experiments, but particularly the light and reflection experiment when our classroom was really really dark!
> Cheeky 4) The Uppy Downy game
> Cheeky 5) When we cracked short division and the bus stop method
Extra activities:
R: Access the class reader Powerpoint if you haven't already and listen along and/or read a chapter of a book of your choice.
Dance: Choreograph your own dance to your current favourite song!
Have a Happy Friday! Happy learning! Don't forget to send me emails/pictures!
Miss Amin x