16/06/2020: Home Learning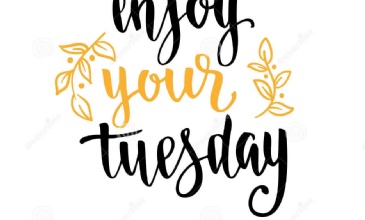 SIGNPOST: I have added a folder onto our Home Learning area with a selection of the Twinkl Mystery Challenges we so enjoy!
Learning for today:
PE: Find a safe space (Garden? Living room?) and do 10 jumping jacks, 15 squats and 20 bunny hops.
M: Start with a speedy recap of your 3x and 6x on Rockstars, Hit the Button, chanting or good old-fashioned writing them out (as I had to do growing up!).
Let's practise our bus stop method for short division today. I have uploaded a Power Point with bus stop method questions to work through and to solve on the Home Learning area (Formal Division...). If you watch the Power Point in viewer, you will see that I have added audio! Work through the questions on the green slides with me using a multiplication grid if you find your times tables tricky, and then try the questions on the pink slides without support. Don't forget that some questions may have remainders.
E: Listen to the next chapters of Varjak Paw if you haven't caught up already.
Comprehension day: Usually in Term 6, Miss Amin would be doing lots of comprehension tasks with you as a means of checking where you are with your Reading for the end of Year 4. As we are not together in school, I will be using some of our English tasks as a means of setting comprehensions for you. I know we, as a class, don't generally like comprehensions, but it is so important for you to be able to understand a text well and to develop your reading skills so please find today's comprehension attached below.
With Father's Day coming up at the weekend, this seems like an apt text choice!!
RWInc: Please find the relevant spellings and story text attached below for On Your Bike with today's learning task.
Topic: We are starting a new Topic unit this term which is all about CHOCOLATE! My favourite thing ever, preferably in cake form. Over the coming weeks, we will be exploring our topic and building on our geographical, historical and artistic knowledge and skills. As a starting point, I would like you to consider what you already know about 'Chocolate' (apart from the fact that it is tasty!!) in the form of a mind-map. I have attached an example of one so you can see what it could look like.
Once you have put down what you already know about chocolate, make a list of questions that you would like to find out. For example: Why are chocolate eggs given at Easter?
Extra activities:
Viking Games: Take a look at the latest Viking Games challenge set for you by Mrs Horrigan.
Art and Craft: Do you need to make a Father's Day card?
R: Access the class reader Powerpoint if you haven't already and listen along and/or read a chapter of a book of your choice. I have added chapters for you recently.
Have a smashingly good day! Happy learning! Don't forget to send me emails/pictures!
Miss Amin x