19/06/2020: Home Learning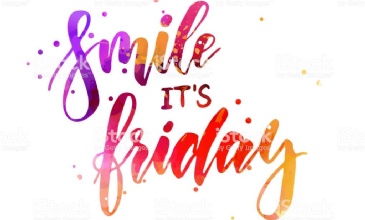 It's Friday! HAPPY FRIDAY!
Learning for today:
SPELLING TEST (You're testing yourself on the words from last week!) When you are done, check out the words for next week and have a little practising session.
M: Start with a speedy recap of your 4x and 8x. You can do this with a dice game if you have dice, bingo, Hit the Button etc.?
Weekly skills this morning! Work your way through the questions showing your working out for it if necessary.
E: Today, you are going to write your informal letter home telling your family about everything that has happened, both good and bad, so far on the Outside.
Tell them about the amazing things that have happened (use yesterday's plan to jog your memory and as inspiration). Use interesting openers (Despite the lack of food, I have…..; When I first came to the Outside, I felt….; Although the Outside is not as warm as the Contessa's home, I ….; Surprisingly; Amazingly; Unfortunately etc.)
Layout idea:
1st paragraph: Checking up on family members and the Elder Paw
2nd paragraph: The best bits about the Outside
3rd paragraph: The worst bits about the Outside
4th paragraph/ending: Promise to return with a dog, an appropriate sign off
Features: Date, Addressee (Dear Family or Dear Mother, Father, Jasmine…), sign off
RWInc: Please find the relevant spellings and story text attached below for On Your Bike with today's learning task.
Topic: Go to: https://www.theblackcurriculum.com/download and watch the video all about Fanny Eaton (Week 3). You will need to scroll down a little bit until you find the video. Once you have watched the clip, there are some questions to answer and some tasks to complete which can be found in the attachment below. You do not need to do all of the tasks, you can pick what you would like to do, but please do watch the video and reflect on Eaton's life, art and actions.
Extra activities:
R: Access the class reader Powerpoint if you haven't already and listen along and/or read a chapter of a book of your choice. I have added chapters for you recently.
Dance: Choreograph your own dance to your current favourite song!
Have a Happy Friday! Happy learning! Don't forget to send me emails/pictures!
Miss Amin x