02/07/2020: Home Learning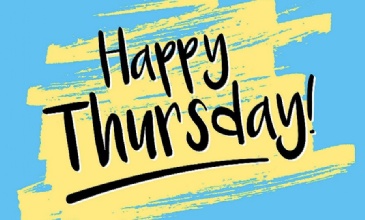 Learning for today:
PE: Have a go at one of the Viking Isolation Games challenges!
M: Start with a 10 minute practice of your number bonds on Hit the Button! How many can you get right in the time given?
Continuing with Oak Academy for their videos as we think about describing movements between positions as TRANSLATIONS: https://classroom.thenational.academy/lessons/to-describe-movements-between-positions-as-translations-of-a-given-unit-
At the end of the video, you will be taken to a series of questions which I would like you to try out and a final quiz! I will also leave the Narnia translation worksheet that we did together a few terms ago which you seemed to enjoy :) . Remember, it is left and right first (along the X axis), then up and down (on the Y axis).
E: Listen to the next chapters of Varjak Paw if you haven't caught up already.
TASK: Let's continue with our story writing! What will happen next?
Things to think about:
What is your hero doing? How are they getting ready for their journey into the Outside? What will they take with them?
What is happening? What will they see, hear, experience? How are they feeling? You want your reader to continue to read so you need to draw them in!
Will they meet anyone? In which case, when they talk to the new character, will you need to punctuate dialogue?!
Things to include: 3 exciting openers with a piece of punctuation after them, 1 example of apostrophes for possession, 3 expanded noun phrases (with some exciting adjectives from a thesaurus which you haven't used before) and all of your basic punctuation! Don't forget those all-important capital letters and full stops, Team Amin.
Enjoy the writing process. I can't wait to read your next sections.
RWInc: Please find the relevant spellings and story text attached below for A Box Full of Light with today's learning task.
Topic: We are going to do a little transition activity today – a MEMORY PAGE. Normally, we would do this by hand on a big piece of paper and you would create little sections based on what you want to write about/draw. You CAN still do this if you have the resources at home (and yes, you can use a double spread), but if not, I have attached a template below with ideas too.
Your memory page should include all of your favourite memories from this year. Of course, CV19 and being away from school is a current memory but we did spend almost 4 terms at RAPS in 2019-2020 so hopefully, you have lots of positive, happy memories to pick from.
I can't wait to see what you produce!
Extra activities:
Help out at home: How can you help your adult today? Do you need to clean your room? Could you do the washing up? Maybe today you need to just hug your adult?
Drawing: Sit in your garden or in an outside space somewhere and draw what you can see. If in your back garden, you might draw the back of your house. If at school on the playground, you might draw RAPS. If in the park, you might draw some trees and other plants. Use a mix of H and B pencils if you have them OR, if you are like me, sharpen 1 pencil and leave the other pencil blunt and you can use two pencils to create depth and shading in your drawing.
Happy learning! Don't forget to send me emails/pictures! Missing you all as always!
Miss Amin x