07/07/2020: Home Learning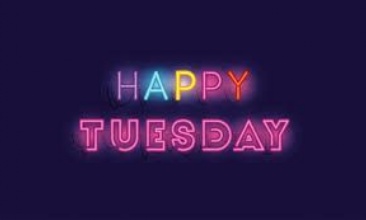 Learning for today:
PE: Have a go at one of the Viking Isolation Games challenges!
M: Start with a speedy recap of your 11x and 12x on Rockstars, Hit the Button, chanting or Bingo.
Let's practise our ASN:
25+642 30+7 -18 25a 49+4+12 CXXI
All of them:
Some of them:
None of them:
Continuing with Oak Academy: Lesson 4 Investigating Number Patterns: https://classroom.thenational.academy/lessons/to-investigate-number-patterns
Work through the quiz, video and the worksheet. Let me know if you enjoyed working with the video and worksheet for this.
E: Listen to the next chapters of Varjak Paw which I put online for you this weekend if you haven't caught up!
Let's continue with our story and finish the story! What will happen next and how will your hero save the day/their family/their friends?
Things to think about:
Exciting/funny victory
What will the hero see, hear, experience?
What will happen through the showdown?
Will you hero return home for good or venture back into the Outside?
Use your plan to help you track where you wanted to go with your story!
RWInc: Please find the relevant spellings and story text attached below for A Hole in my Tooth with today's learning task.
Topic: Let's continue with thinking about chocolate but with Design and Technology!
Chocolate doesn't just arrive in our hand to go into our mouths! It is made with different ingredients, packaged well and eye-catchingly and then distributed across sellers worldwide. What goes into the chocolate bar itself is sometimes reflected in the wrappers whether through the ingredients or the pictures to entice consumers (people who buy a product). Some chocolate flavours are classic (coffee and chocolate, nut and chocolate), but others are completely new and intriguing (like chilli chocolate and lime!). Many chocolates have their own names too - which are thought out to entice people and to make the bars stand out in shops! We're going to be designing our own chocolate bars/packaging this week! Check out your Powerpoint below as you work through the process of coming up with your own chocolate bar! You may pick your own flavour combination (classic or unique) and you will need to come up with a name and design for your wrapper. Have fun!
Extra activities:
R: Access the class reader Powerpoint if you haven't already and listen along and/or read a chapter of a book of your choice. I have added chapters for you recently.
Help out at home: How can you help your adult today? Do you need to clean your room? Could you do the washing up? Maybe today you need to just hug your adult?
Have a wonderful day! Happy learning! Don't forget to send me emails/pictures!
Miss Amin x