Home Learning, Friday 22nd May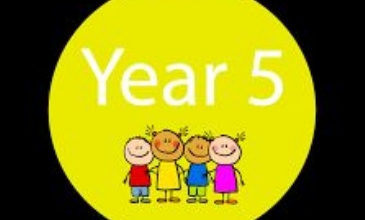 Well, it's Friday and next week is officially half term. I will still be posting up the last few chapters of our class novel as I know that many of you will be keen to see how things work out for Bradley. I hope that some of you have enjoyed our learning this term. Big thanks to Aaron, Sandra, Neve, Charlie N, Danika, Wade and Warren who email me most days with some of their learning. I love to see it and many of you have done a brilliant job. If you have things that you are doing, please send them over to me; I will always be glad to look at what you have been doing and it brings a smile to my face. Have a happy half term Team Gunson.
PE: Continue with Mrs Horrigan's blog activities.
Mental Maths: Find attached a Mental Maths Powerpoint. You can set the difficulty to Easy, Medium or Hard.
Maths: Arithmetic Paper. Its's arithmetic day. Please find your paper attached, along with the answers. Try not to spend more than 35 minutes on it. When it has been marked, pick out a question or two that you didn't get correct and see if you can work out your errors.
Reading: TABITGB Chapters 38,39 & 40. I will continue to put up the last few chapters over half term, so don't worry Team Gunson, we will finish the book!
https://www.youtube.com/watch?v=PCQ0az7dbpY
https://www.youtube.com/watch?v=KQ9XOO1IYfI
https://www.youtube.com/watch?v=_jPhpYHT9HA
1. What do you think the phrase 'captured the essence of the book' means?
2. What news does Carla have for Bradley?
3. What is Bradley's reaction to Carla's news?
4. How did you feel when Bradley was given a gold star?
5. Why does Bradley not say goodbye to Carla, do you think?
6. Do you think Carla will be a good kindergarten (nursery) teacher? Why?/Why not?
English: I hope you managed to watch the latest instalment of our fantasy story. Yesterday you were asked to plan the encounter in the forest, where your plucky band of creatures fought off the attack on the travelling players' caravan. If you haven't got this far yet, go back to yesterday's blog and watch the Time Capsule Education video I have attached.
If you have, then today is the day the write up the encounter. As there is a battle in it, here is a link to the prologue of Anglo Saxon Boy by Tony Bradman. It has a good battle scene in it which might help inspire your writing. Remember though, your battle is more of a scuffle, no-one is to die or be seriously hurt at this point in your tale!
https://www.youtube.com/watch?v=ysUVTyyyt5A
Here is a link to the Time Capsule website, which will give you access to some pre-written characters if you want to use them in your story.
https://timecapsule.education/lockdown/?fbclid=IwAR0NaHsuknVvhzJxzJ5P4cbZXZsPLhRRdMtU4TB7Ljs4mWohTifkT460gfw
RE: IALT find out about Christian baptism through the story of John the Baptist.
Today we will be reading the story of John the Baptist who is the first person in the Bible to perform a baptism (look at the attached slides). There are lots of different types of Christians who believe different things about baptism and that your task today is to find out about different customs and traditions surrounding Christian baptism.
You will need to look at Information Sheet B detailing some of the traditions and practices surrounding baptism. Then complete the Venn diagram on worksheet 5B to show the similarities and differences between Anglican and Baptist baptism ceremonies.