Home Learning, Tuesday 23rd June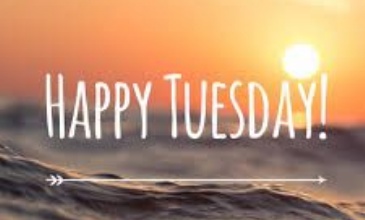 Good morning Team! I hope you all had a great Monday. I was in school putting the finishing touches to some of the classrooms with Mr Beraet and Mrs Horrigan. They are looking great, can't wait for you all to see them.
Here is a Vimeo link to me talking through today's learning.
PE: Have a look at Mrs Horrigan's Viking Isolation Games blog for this week and choose a task to do.
Mental Maths: Get your TT Rockstar on!
Remember to ONLY use your own account.
Maths: IALT convert between seconds, minutes and hours
https://classroom.thenational.academy/lessons/to-convert-between-seconds-minutes-and-hours
As usual, you will find a quiz to test what you already know, a lesson to go through followed by a task to complete. At the end there will be another quiz to test what you can remember.
Maths Challenge: IALT convert between units of time
https://classroom.thenational.academy/lessons/convert-between-units-of-time
English: IALT research for a non-chronological report
Yesterday we revised the features of a non-chronological report (information text). We then looked at an example of a NC report to see if we could spot the features and then answered some questions about it as a reading comprehension.
Today I would like us to find out some information to create your own NC report. As our topic this term is Earth and Beyond I would like you to choose a subject that links to this. Some examples might be:
The planets
Animals in space
The moon landings
Space X
The International Space Station
Famous Astronomers
But please feel free to choose your own. Remember, you are going to need to group your research under at least three separate headings in order to write at least three paragraphs about different aspects of the subject. Think carefully about the structure we looked at yesterday and organise your notes accordingly.
Topic: Design a spacesuit
Check out the history of spacesuits here:
https://www.youtube.com/watch?v=A9qYUb9FIMc
Have a look through the Powerpoint I have attached. It will give you some ideas on things you need to think about when designing a spacesuit. I would then like you to draw and label your own spacesuit design, bearing in mind what you have learned.