Martyn Harvey Poetry Competition - THE CHALLENGE!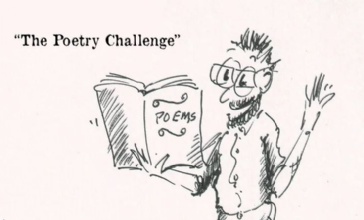 The moment has arrived!
You've seen the videos and now you can enter the competition - good luck!
Hi everyone!
Mr McAuley, Martyn Harvey and I have really enjoyed making these videos for the writing competition, we really hope that you have enjoyed watching them.
In this final video, Martyn and Mr McAuley are announcing the competition and what we are looking for in a winning poem:
Remember, "a master has failed more times than an amateur has tried", so get exploring, write some poetry, do some drawings and then maybe find another creature and go through the same process again.
We would love for you to enjoy this writing and illustrating process because we think that will shine through in your poems.
There is a poster below to explain where to send your poems!
Good luck, I can't wait to start reading your entries.
Miss Rees-Boughton