What's it like living in space?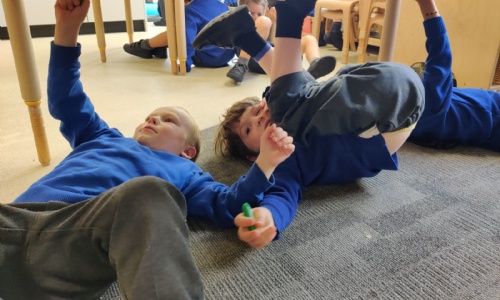 What could it be like with zero gravity!
We have absolutely loved this term's topic on space! This week we focused on astronauts and the amazing work they do in space. We learnt the names and achievements of some of the most famous astronauts. We were so intrigued to learn about life on a space station and how carrying out normal daily activities are managed with zero gravity! We tried to simulate this by trying out "space writing" by writing upside down on a table!