Creating with materials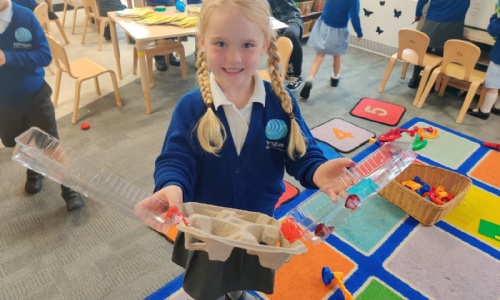 What will you make today?
Let's face it, we are an imaginative bunch in Team Smart! And there seems to be no limit to what we can do with a bunch of junk! This week we have created (and driven!) rockets, racing cars and aeroplanes. We have also been particularly inspired by our space topic and have become very adept at making 3D models of planets, as well as birds, shields and even Santa puppets! We love using different materials and exploring textures and techniques to bring our ideas to life! And we are becoming great problem solvers, persevering when we face a challenge in our creative process!