Children's Art Project is 'Amazing'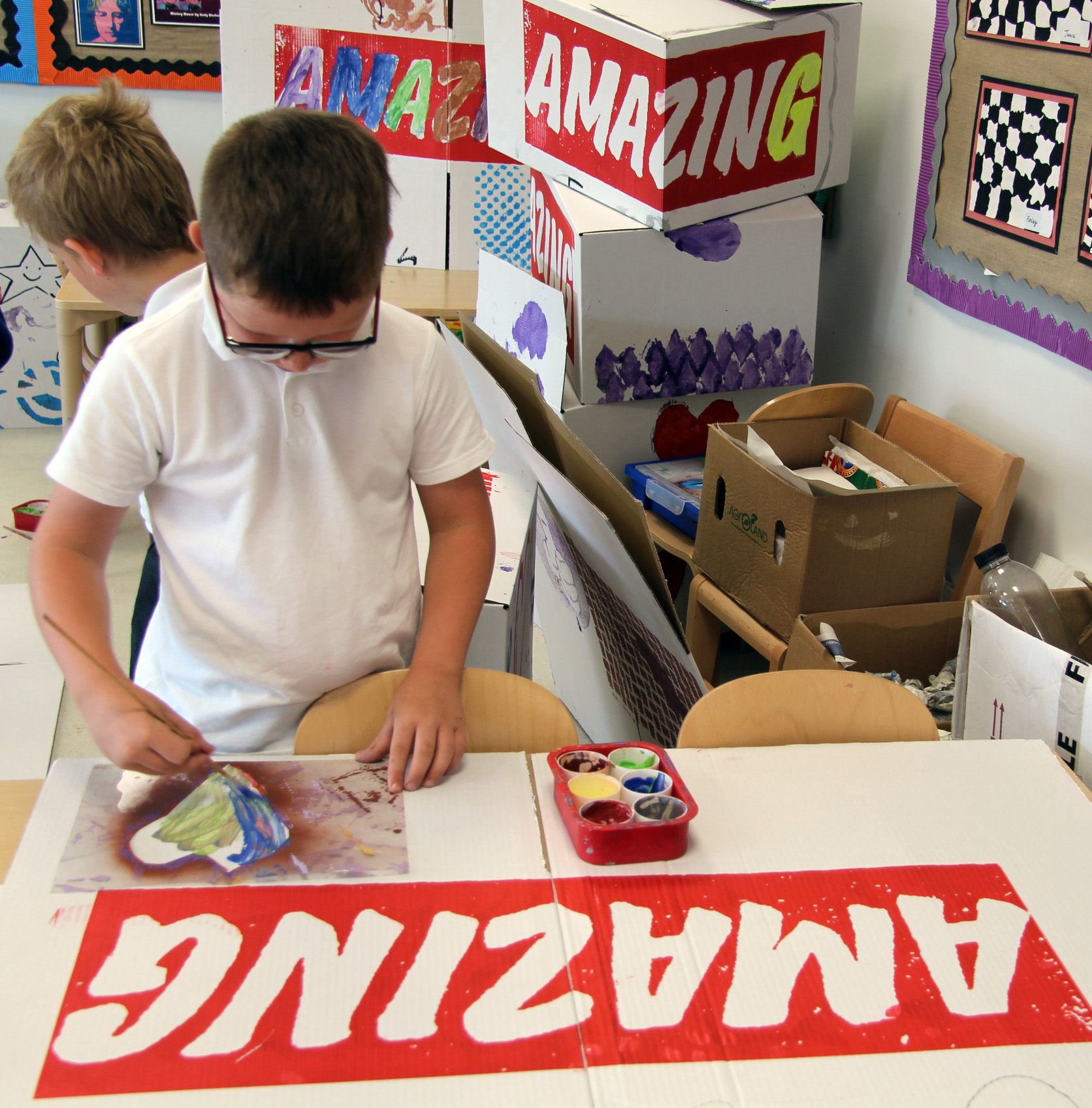 A vibrant art project with Thanet pop artist Charlie Evaristo-Boyce ticks all the boxes for children at Ramsgate Arts Primary School.
Over two days children from all age groups have worked with the 26 year old on creating designs on dozens of cardboard boxes under Charlie's favourite theme – the word 'amazing;
The pupils were asked to paint, draw, and write on the cardboard structures that were eventually combined to create a large 'amazing' collaborative work that will be on show at Margate's Dreamland seaside fun park this summer.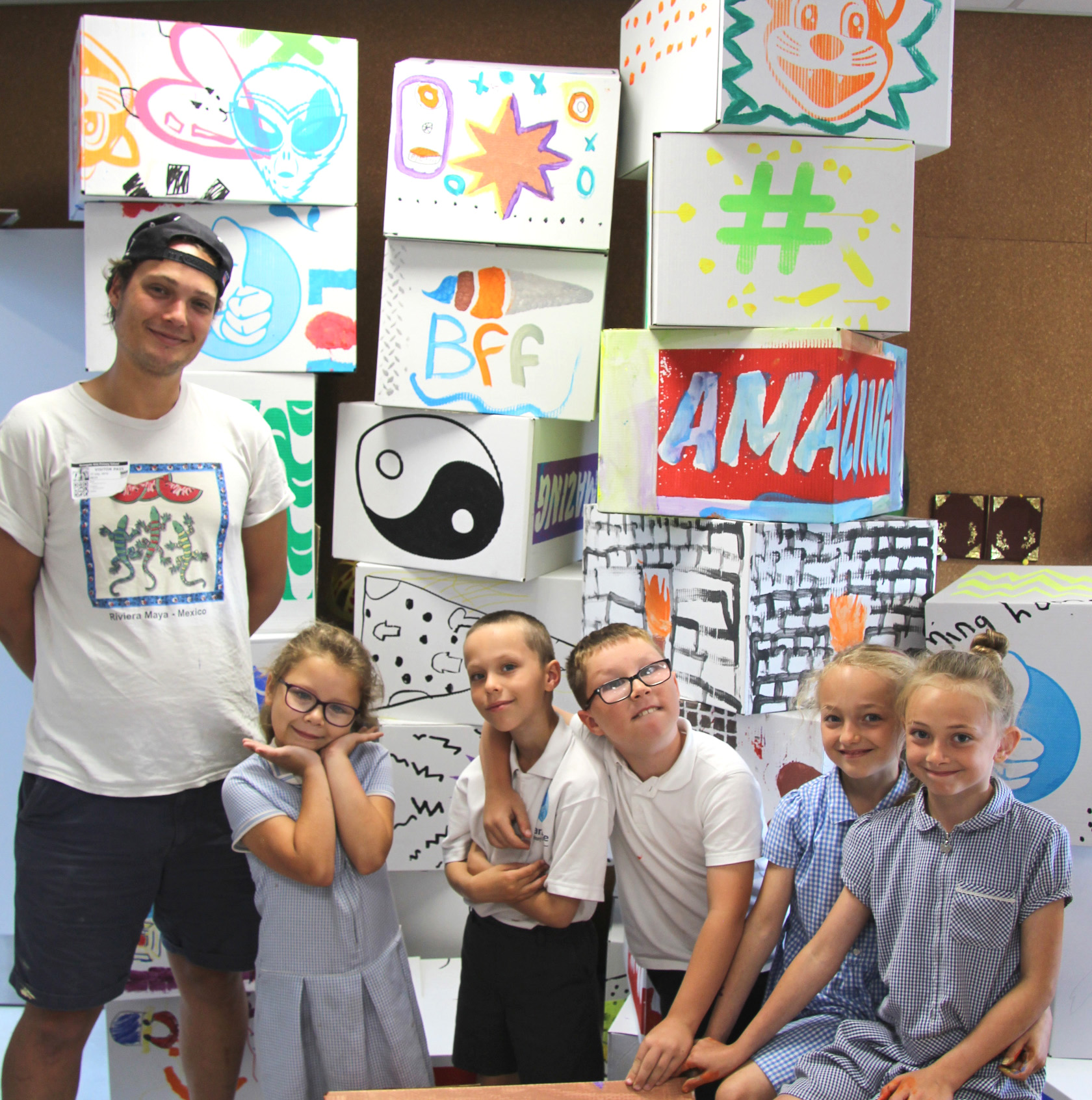 Charlie, 26, who runs Margate's Most Medium Sized Gallery in Fort Road Yard, said: "The theme is positivity. We want to encourage, empower and allow young people to embrace their individuality. We want them to think about what they think is 'amazing' in their lives, about where they live and anything else they find 'amazing'."
Inspired by the images found on food packaging and adverts, Charlie said he couldn't turn on a reality television show without hearing people say the word 'amazing' or walk down the street without seeing it used in advertising.
He added: "It is a word of the now and it is here to stay. Everyone can relate to the word and it carries a very positive, feel good message."
Pupils were also introduced to simple sculptural techniques, basic screen printing, and the use of word play and text in art.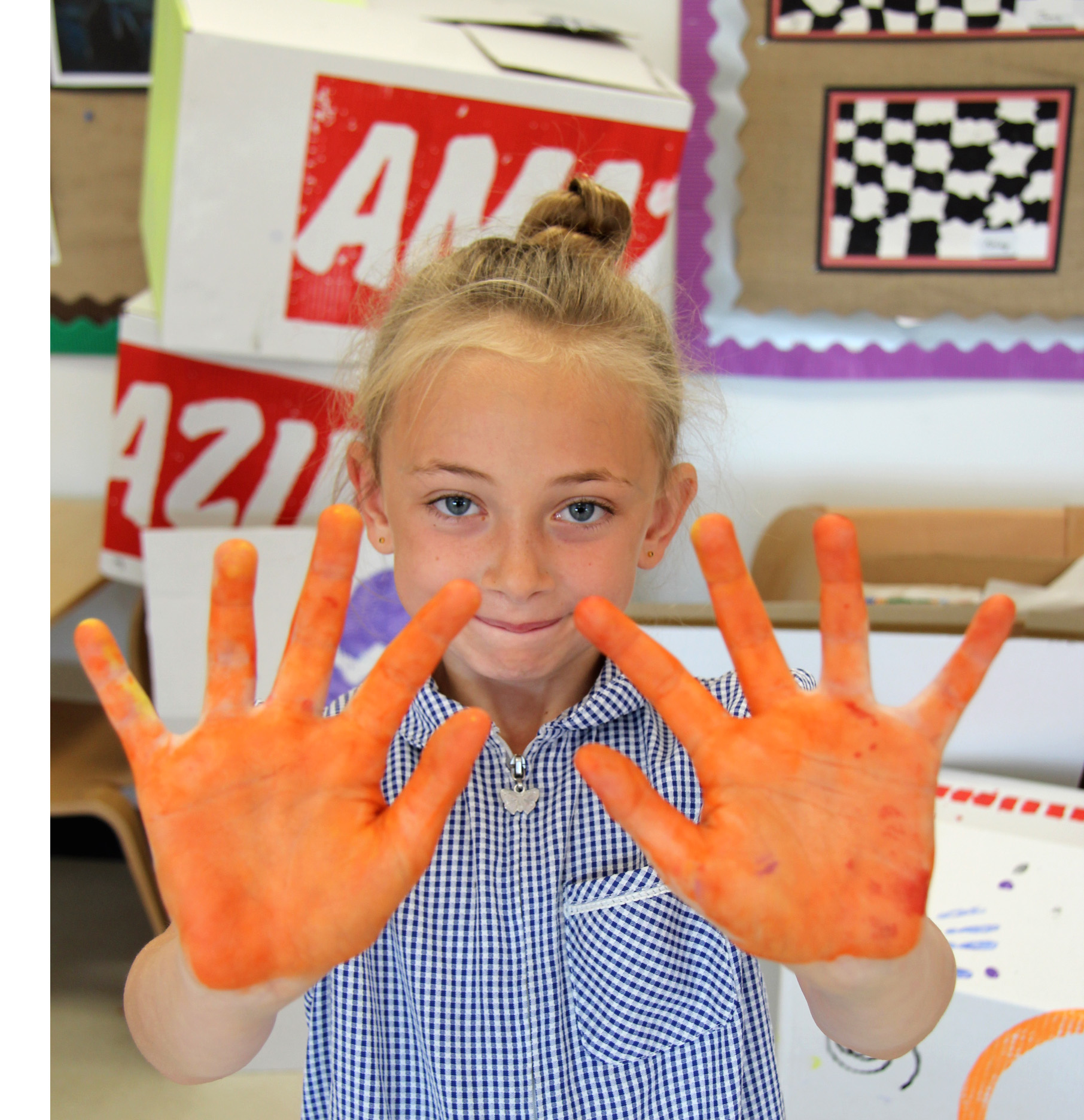 Their collection of boxes sculptured into a giant 'amazing' mural will be on show at Dreamland's Hall By The Sea where they can be seen by family, friends and visitors to the heritage seaside fun park.
Charlie also used some of the pupils' work as part of his Mural By The Sea that was one of the attractions at the Dreamland Block Party event that also featured music, art, fashion and dance.
RAPS Head of School Nick Budge described the 'amazing box' project as a fantastic way of looking at different types of art for his pupils.
He said: "They were really engaged and energised by the idea of creating part of giant structure that can be seen at Dreamland in Margate. They explored new techniques, developed their art skills and enjoyed working as a team collaborating with a vibrant young artist."
Ramsgate Arts Primary School is part of the Viking Academy Trust with Upton Junior School and Chilton Primary School.
*For more information, contact Mr Budge on 01843 582847