RAPS Ready to Rock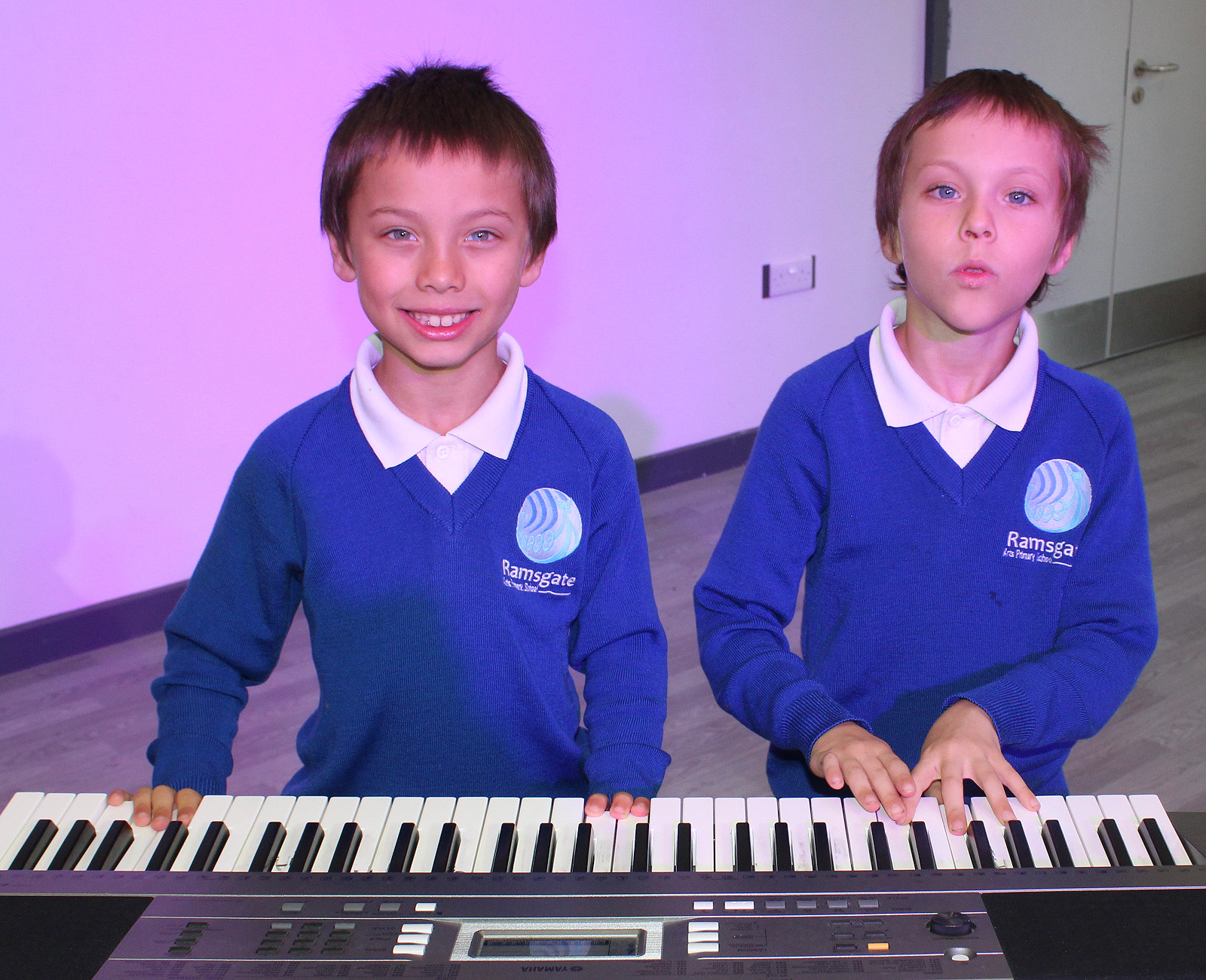 We will rock you with guitars, keyboards, drums and vocals – Ramsgate Arts Primary pupils are raring to rock.
They will be taking part in a series of high energy music workshops with professionals from the Rocksteady education team.
The group's tutor Matt Palmer cranked up the volume with a powerful assembly at RAPS to engage pupils who were soon clapping and singing along.
In his dynamic demonstration he highlighted the various instruments he was playing and explained the difference between acoustic and electric equipment, with the accent very firmly on learning new skills and having fun.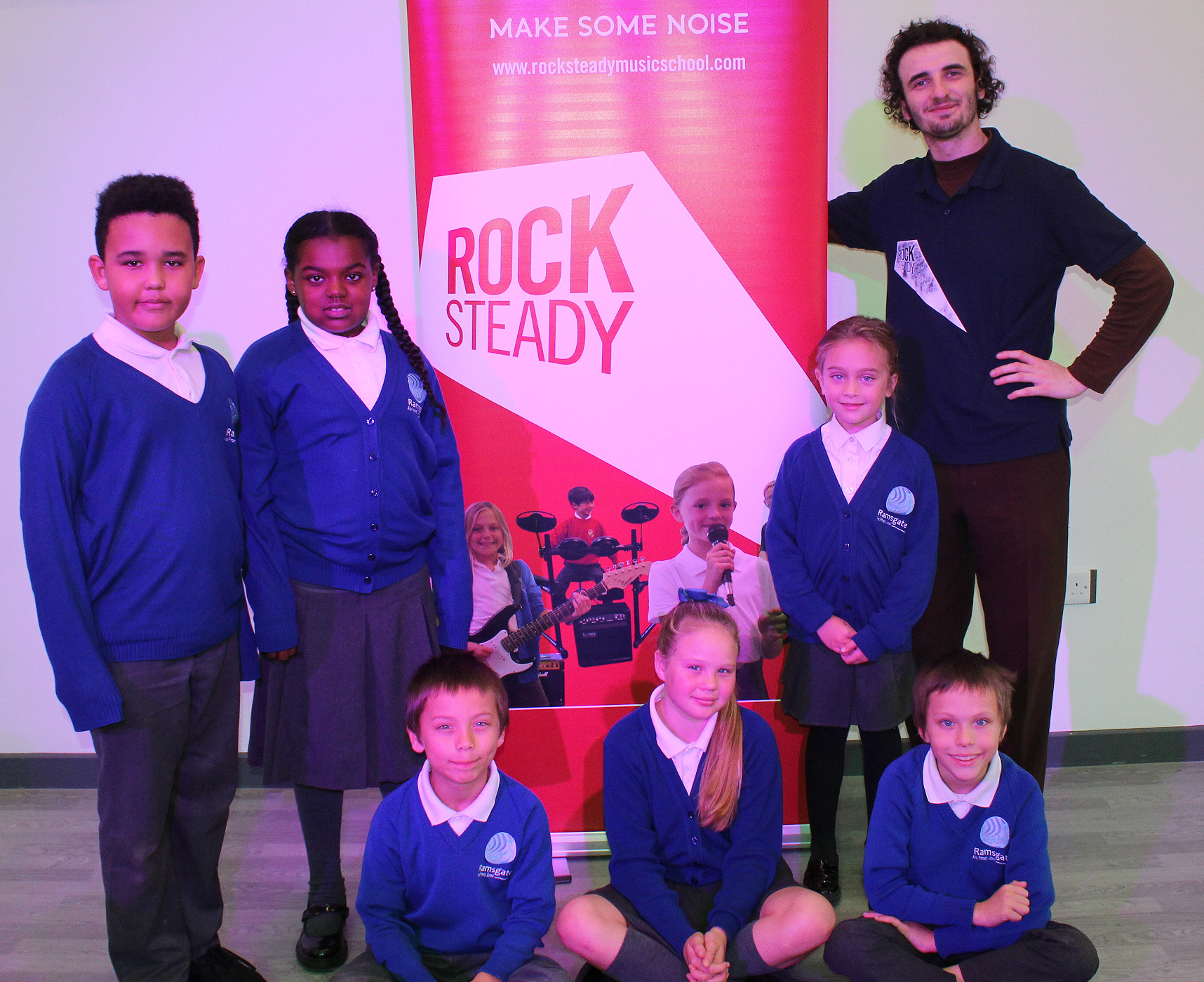 He highlighted a number of drum beats and fills, guitar licks and keyboard parts and performed excerpts from a number of hits including We Will Rock You and Uptown Funk.
He said: "The children were awesome in assembly – their reaction was fantastic. Our aim is to encourage them to explore various instruments and make some noise, create some music energy and really express themselves.
"We will only be looking at contemporary music in our sessions - it helps them feel great about themselves. They will develop self-confidence and skills as they progress and play in their school rock band."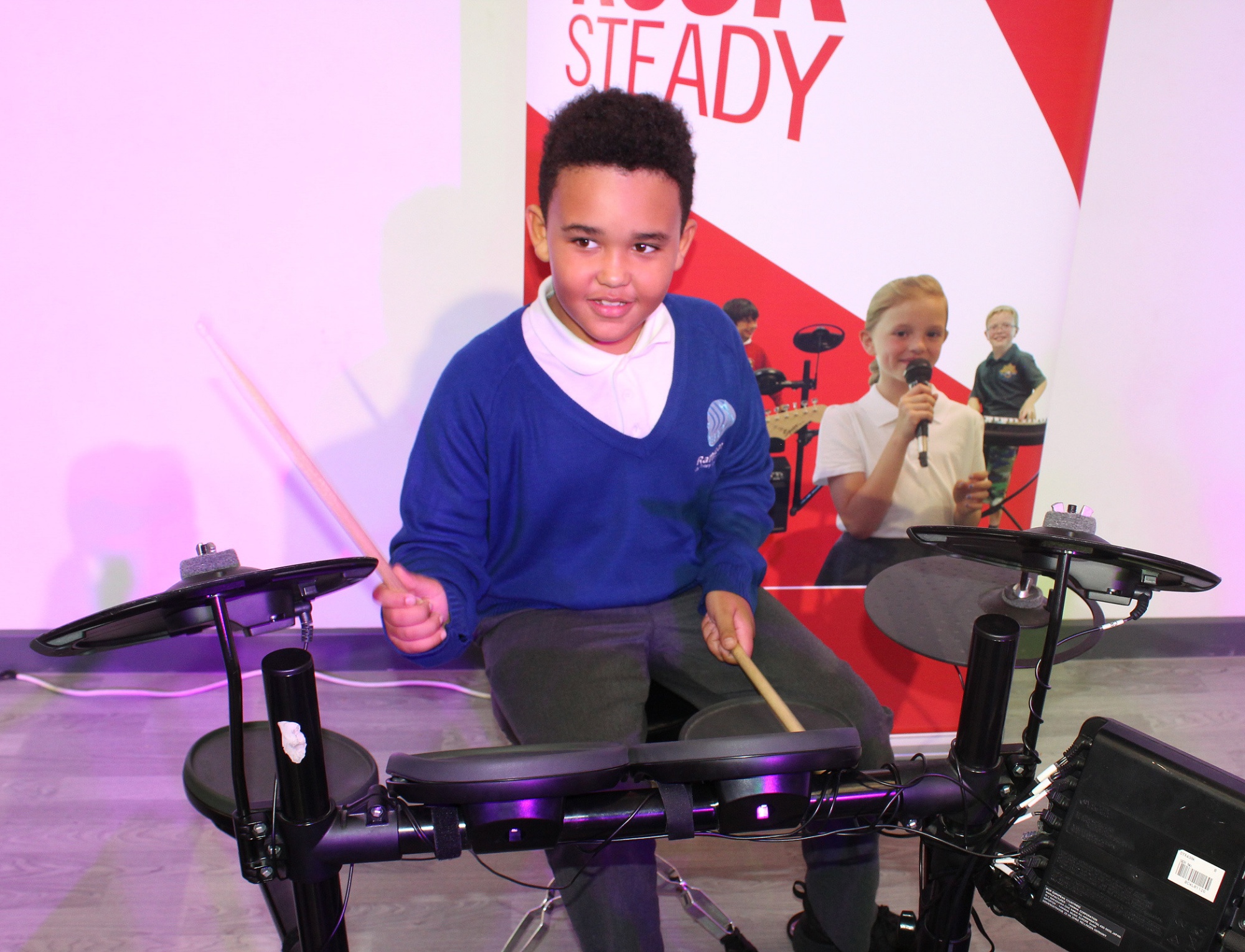 Head of School Nick Budge said: "The children had a wow of a time with Matt in assembly. Music is an international language and it helps breaks down so many barriers.
"The Rocksteady assembly was so positive and energising that we have asked them to get RAPS rocking with workshop sessions."
To book a tour of RAPS and see the arts learning in action, contact Head of School Nick Budge on 01843 582847.
Ramsgate Arts Primary School is part of the Viking Academy Trust with Upton Junior School at Broadstairs and Chilton Primary School, Ramsgate.