Children Welcome Fluffy Ducklings Into The World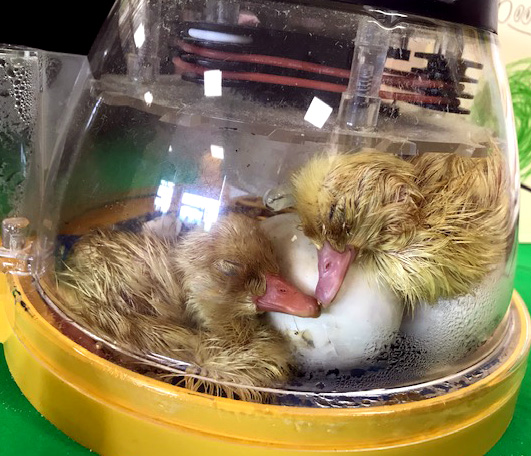 Reception class children have new feathered playmates at Ramsgate Arts Primary School - a group of fluffy ducklings.
The young children have been fascinated and excited about watching the life cycle from eggs in an incubator in the classroom, to their birth, from first tentative waddles to swimming around and making themselves heard.
The eggs started to hatch a day after they were delivered and within a day five little ducklings had appeared.
The children soon had their first cuddles and then learned how to care for them, filling their water containers, giving them food and cleaning out their cage.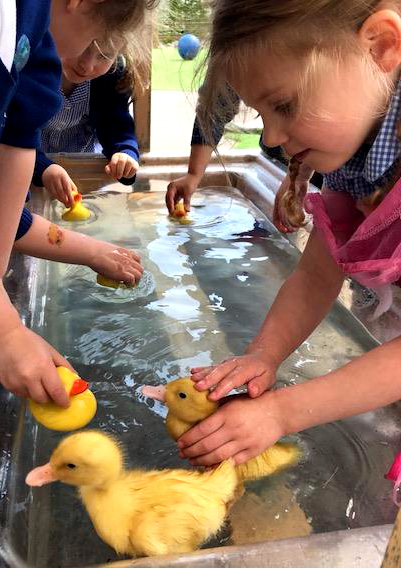 The ducks soon took to water for the first time and the pupils were fascinated to see them take the plunge. Charlie said: "We have taught them how to swim, they are adorable."
During the following week, the Reception class ducks learned to swim in deeper water and how to dive under and swim independently.
Sophie said: "I love them, they're so cute," while Ellis added: "We need to make sure we look after them and teach them how to do things."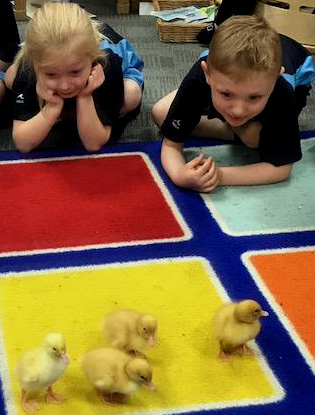 Avi said: "I made a card for the ducks new home to say good luck."
Teacher Sophie Spurrier is Early Years Learning Lead at RAPS. She said: "This has been an amazing opportunity for our children.
"We have had chicks hatching with us for the last few years at RAPS but this was the first time we have ever experienced ducks.
"This was completely different and everyone has thoroughly enjoyed it. The children have experienced life cycles first hand and it's not every day that you get to witness something being born.
"The ducks have opened up lots of opportunities for discussion, exploration and fun hands-on learning. The children have produced some amazing art work for the ducks as well as cards, letters and fact finders."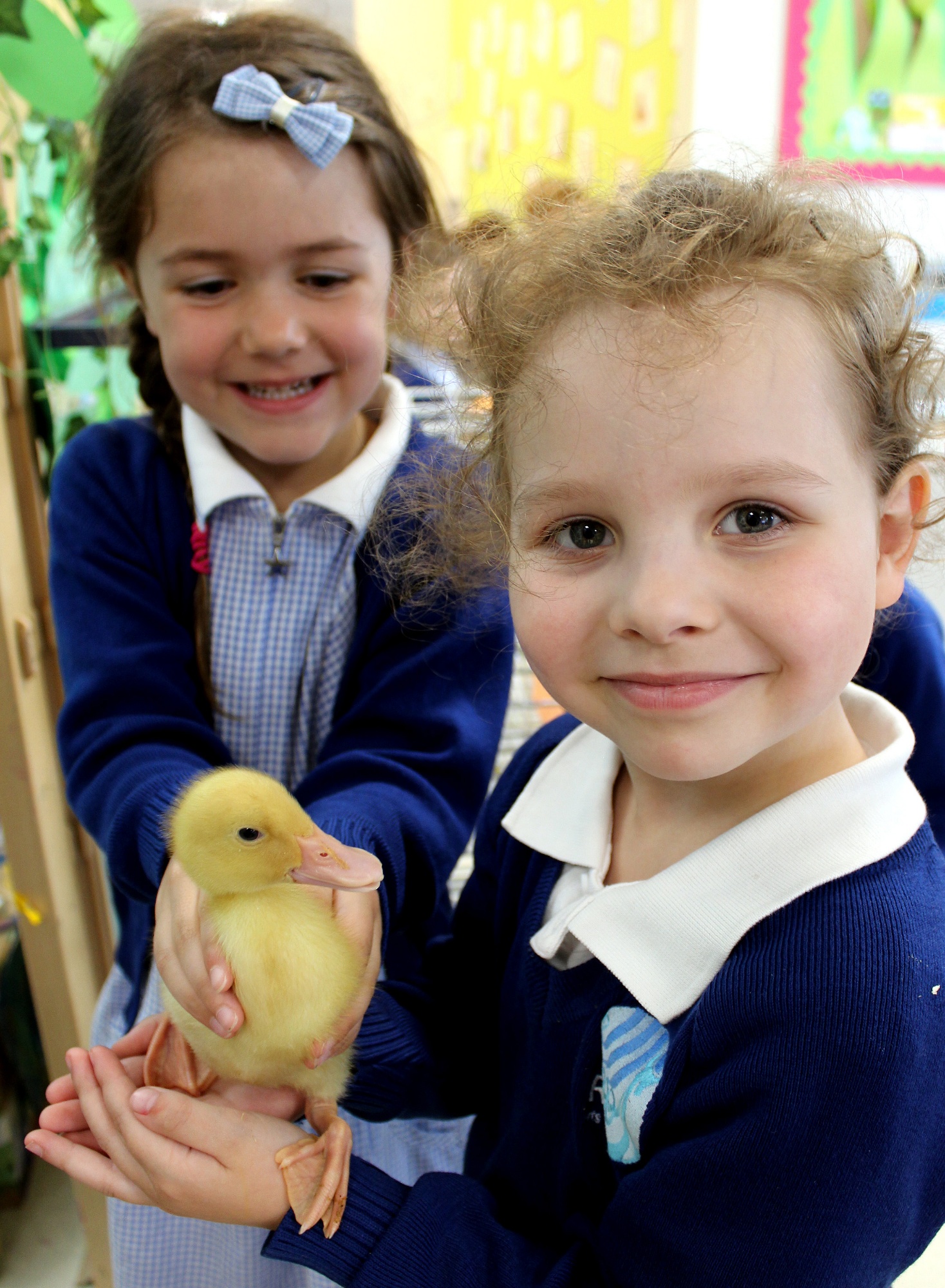 The ducks have been re-homed with staff and a local school and their new owners will be sending lots of photos of their life so that the RAPS pupils can continue to understand their changes and development.
To book a tour of RAPS and see the arts learning in action, contact Head of School Nick Budge on 01843 582847.
Ramsgate Arts Primary School is part of the Viking Academy Trust with Upton Junior School at Broadstairs and Chilton Primary School, Ramsgate.