Music Award In Tune With RAPS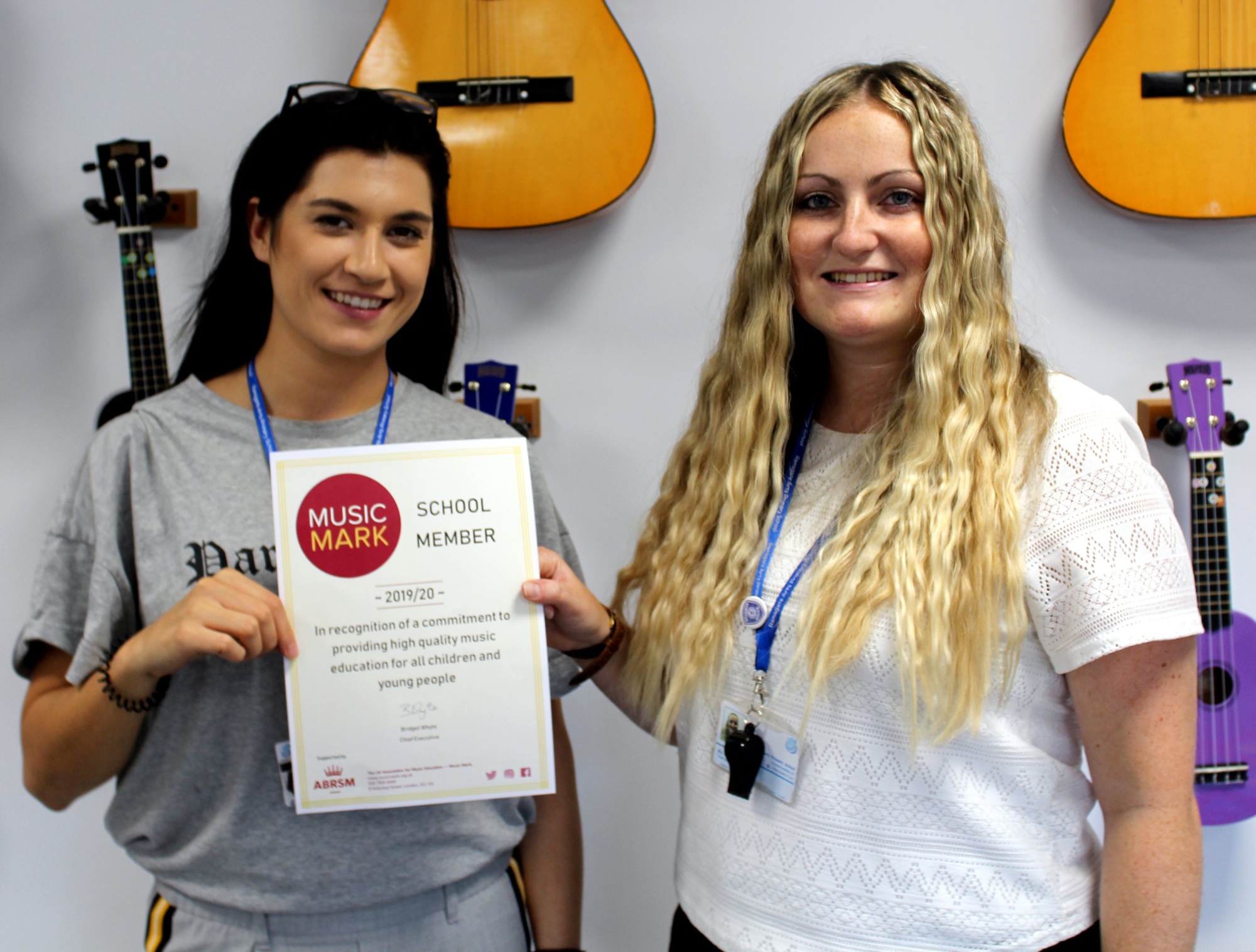 The variety of choice of music learning for pupils at Ramsgate Arts Primary has been recognised with a national award.
The UK Association for Music Education has presented the school with a 'music mark' recognition to honour its "commitment to providing high quality music education for all children and young people."
In a letter to Head of School Nick Budge, the Association's chief executive officer Bridget Whyte said: "We would like to thank you for all the hard work you and your colleagues do to ensure that pupils at your school are able to access and engage with a high-quality music education.
"Your dedication to offering and delivering a broad and balanced curriculum is both welcomed and celebrated.
"Music Mark works to enable our members and the wider music education sector, to deliver high-quality musical and social outcomes for all children and young people. My thanks for all that you are doing and will continue to do to support our collective vision."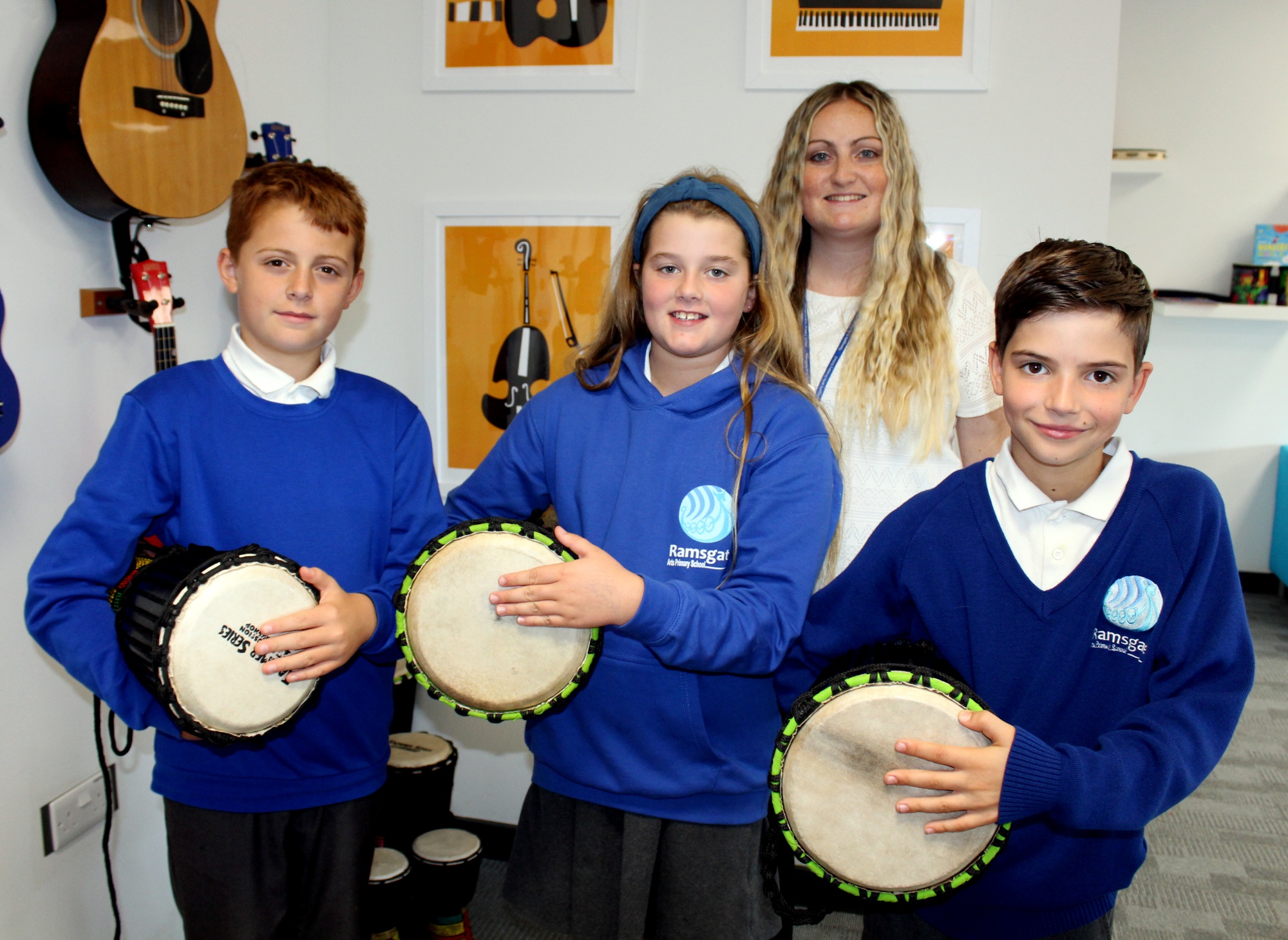 Hannah Dannell is Music Lead at RAPS. She said: "Our aim is to provide a broader range of musical style and influences for our children to enjoy. They are encouraged to research the many different types of songs and performances they discover through learning.
"We are very pleased that the number of children learning an instrument is increasing."
The school currently hosts sessions for its own rock band, as well as providing lessons in guitar, drums, keyboards and vocals. Brass and string instrument lessons are next on the agenda.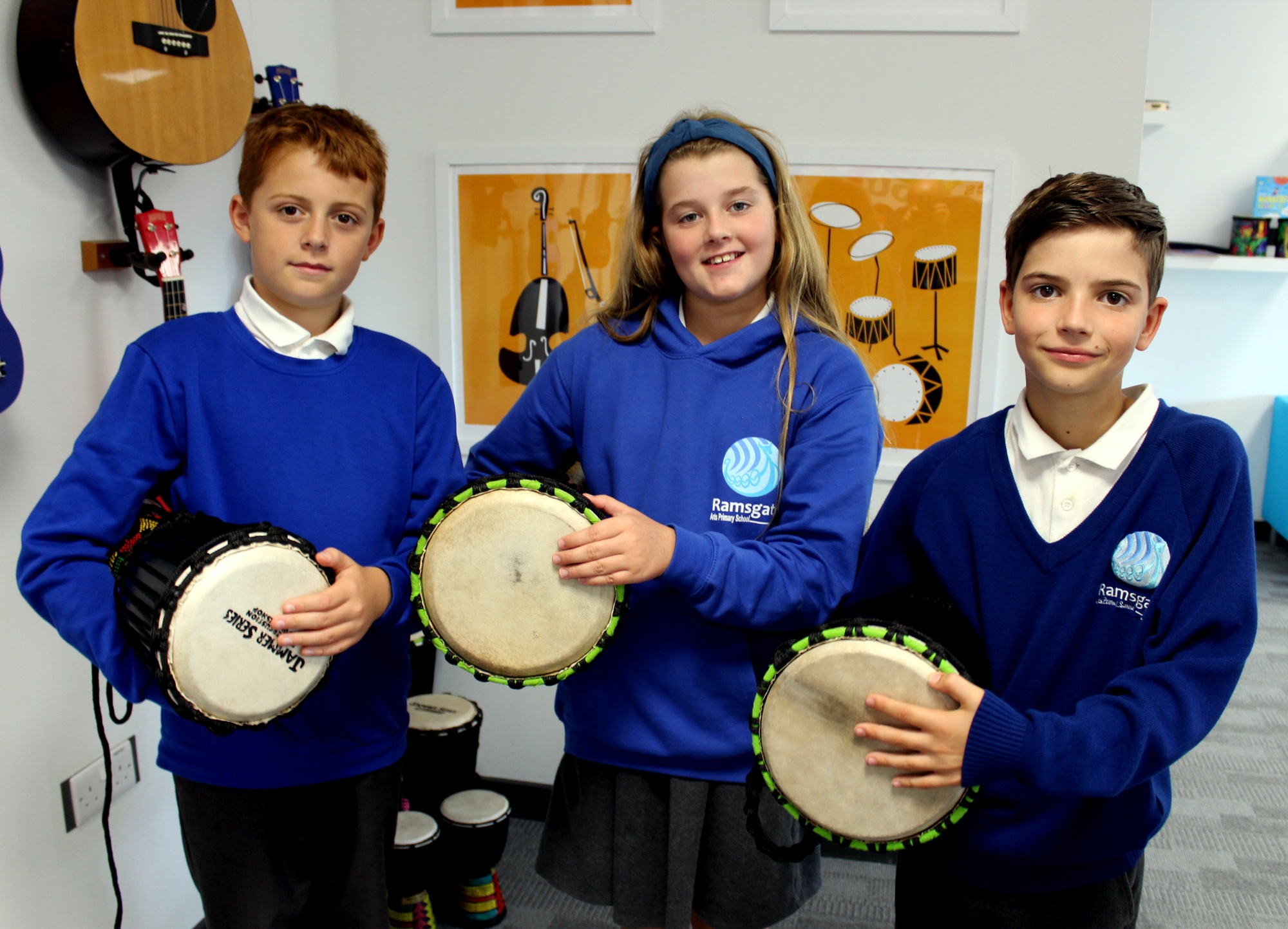 Pupils play and sing at a variety of functions in and out of school all year round ranging from nativities to end of term productions, and the choir is looking ahead to taking part in next year's Festival of Song at Margate Winter Gardens.
Ramsgate Arts Primary School is part of the Viking Academy Trust with Upton Junior School at Broadstairs and Chilton Primary School, Ramsgate.
To book a tour of RAPS and see the arts learning in action, contact Head of School Nick Budge on 01843 582847.
.