Contact Us:
Ofsted Parent View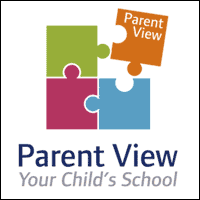 Please click the 'Parent View' link to share your views on the school.
Head of School: Executive Headteacher: Chair of Governors:
Mr N Budge Mrs M Lewis Mrs J Brand
E: nicholas.budge@ramsgateartsprimaryschool.co.uk E:eht@vikingacademytrust.com E:joanna.brand@ramsgateartsprimaryschool.co.uk
Address:
Ramsgate Arts Primary School
140-144 Newington Road
Ramsgate
Kent
CT12 6PT
Telephone and Email
T: 01843 582847
E: enquiries@ramsgateartsprimaryschool.co.uk
Social Media
Facebook: www.facebook.com/RamsgateFreeSchool
Twitter: www.twitter.com/RamsFreeSchool
WANT TO SHARE... Please click on the appropriate form below:
Request for copies: If, as a parent of a pupil attending this school, you require a paper copy of the information on this website, we shall provide this free of charge. Please contact the school office and it will be provided to you.
Ramsgate Arts Primary School is a member of the Viking Academy Trust. Click here for contact details of the Trust.